Have a Question? Contact us at 631-414-7620 or Contact us
1835 Walt Whitman Road, Melville, NY 11747
About Roman Stone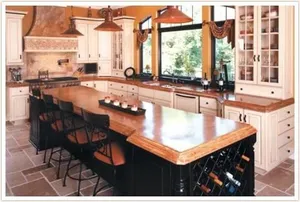 Roman Stone Marble, Tile & Granite Inc. is family owned and operated business with over 40 years experience in the stone industry. Our team focuses on developing relationships with our clients, and works to create the best experience for each customer. We take pride in our work by fabricating and installing each project perfectly!
Roman Stone Marble, Tile & Granite Inc. Specializes in the design and installation of granite and marble products for both commercial and residential homes.
Kitchen Countertops

Fireplaces Surrounds

Vanities

Table tops

Outdoor kitchens and BBQ's

Bathroom countertops

Bath surrounds

And more...
We work with some of the finest companies in the area in order to assure that our customers receive the best care and are extremely satisfied. Depending on your needs our team will direct you to the right vendor. We take pride in our projects and work closely with our customers in helping create an enjoyable, tasteful environment, whether it is through helping choose cabinets, countertop materials, sinks, faucets, coloring, lighting and more. You can count on our staff to help out in the entire process of your project.